That's where the summit fits in. Our goal with the summit is to help publishers of all types and size, not just those for whom video is their core business. As Dan noted, the real value of a summit is the ability to see these platforms in person, watch live demos and talk directly to the companies in the market. As follow up to the previous posts on the platform showcases, I am pleased to feature the opening panel session and introduce you to moderator and speakers.
There have never been more people publishing online video, and there have never been more online video platform solutions on the market. But with so many choices, it can be confusing to decide what services are right for your online video initiatives. This "lay of the land" session will set the stage for the rest of the summit, and panelists will highlight the specific value associated with the capabilities of online video platforms to provide attendees with a working knowledge to better publish, distribute, and monetize online video content.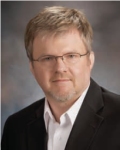 Eric Schumacher-Rasmussen
Editor
StreamingMedia.com
Eric Schumacher-Rasmussen is editor of Streaming Media magazine, as well as StreamingMedia.com, StreamingMediaGlobal.com, and the Streaming Media Europe blog at www.streamingmediaeurope.net. Streaming Media covers the realm of online video. The bimonthly magazine also covers audio, focusing on technical how-to articles and business strategies. Eric explains: "Our purview includes both consumer-facing video sites (YouTube, Hulu, TV.com) and the use of internet video in enterprise, government, education, and healthcare organizations." Eric is also Co-chair of the Online Video Platform Summit.

Alex has deep product and management experience from Microsoft, Amazon.com, and Trilogy. At Microsoft, he was the group program manager for the MSN Entertainment business unit, which included the MSN Music, Video, Movies, and TV Web sites. He also drove the company's device synchronization strategy for Windows Vista and was a key member of the CRM team. At Trilogy, Alex led the successful deployment of a complex CRM solution for Toyota. He was responsible for the marketing and program management of Amazon's Web services and oversaw the launch of the Mechanical Turk online marketplace.

Alex holds undergraduate and graduate degrees in computer science from Cornell University, where he also completed coursework at Cornell's Johnson School of Management. As an undergraduate, he was named an AT&T Bell Laboratories Scholar, which provided a full scholarship to the college of his choice and an opportunity to work on digital media, voice over IP, and speech recognition at Bell Labs. As a graduate student, Alex was a recipient of a full-tuition scholarship from Microsoft Corporation.
Kristopher Drey
Founder
VidCompare
Kris Drey has worked within online video for the past 3 years as an executive in the online video platform space. Over the years, he's watched the OVP sector become increasingly crowded and complex as new providers came into the mix offering competitive top-to-bottom, white-label video platform solutions. As a result, Kris realized the need for a service such as VidCompare that would bring clarity and guidance to business decision makers looking for video services. Kris tapped into his 6 years of building and managing unbiased comparison engines at CNET Networks to create a data-driven, fair, and deeply informative interactive directory of online video platform providers helping first-time buyers of video find the right solution for their needs.

Bismarck Lepe
Co-Founder & President of Product & Marketing
Ooyala

Prior to founding Ooyala with Sean Knapp (CTO) and Belsasar Lepe (director of engineering), Bismarck Lepe worked at Google as a senior product manager responsible for the development and launch of monetization products for the Google AdSense network. While at Google, Bismarck launched over 25 different products focused on search and content monetization that contributed over $1 billion in annual revenue. Bismarck directly led the display and video advertising efforts for the AdSense network.

At Ooyala, Bismarck was CEO and president of product from inception in 2007 until August 2009. As CEO, he raised over $10M of funding, developed the strategic vision of the company and signed many of the early media partnerships. In the role of president of product & marketing, Bismarck is responsible for all product and corporate marketing functions and is leading the team focused on developing new monetization technologies for media companies. Bismarck also sits on the Ooyala board of directors. Bismarck is a graduate of Stanford University.
Ron Yekutiel
Chairman and CEO
Kaltura

Ron is a serial technology entrepreneur starting companies in Israel, US, and Canada in the fields of Internet, mobile applications, and security. Previous ventures include co-founding and running Destinator Technologies and VisualGate Systems, as well as SVP at Paradigm Advanced Technologies. Ron is an extremely well-versed and charismatic. His expertise covers a wide range of topics related to online video and the high-tech world in general based on his vast experience. He's especially known for his fast-talking, and his talent for coming up with fast answers to tricky questions that are thrown his way. Ron has spoken at many industry events including TechCrunch40, OnHollywood, Summit at Stanford, and more.

A former helicopter pilot, Ron loves traveling to authentic locations (Papua New Guinea and the Amazon are his favorites) and being breathless - shark feeding scuba diving, parachuting and bungee jumping to name a few.
Related: