Online video, online video publishing, streaming media, OVP, OTT, web television, video advertising, marketing, startups, gadgets, social media, videoconferencing, collaboration and related topics are discussed here. Thanks for stopping by the "Klessblog."
Monday, March 30, 2009
This hilarious video by
Breakaleg.tv
was made for the
Streamy Awards
shows what it takes to make a web video series.
The Web Series: A Closer Look
"The future of entertainment is the web show -- but how do you buy food, get extras and create a full web series on no budget? The creators of the critically-acclaimed, innovative internet series, Break a Leg (www.breakaleg.tv) share their experiences."
About
Break a Leg
BREAK A LEG is the story of DAVID PENN, a writer who just got his first sitcom deal. GROOMMATES, his show about three ex-grooms living with their two ex-wives, replaces the previous hit, SWAMBLERS – a rollicking story of gambling cowboy swingers roughing it in the Wild West, Swambler-style. The writer/creator died – which is good news for David, because now he gets his own show.
Besides the regular trials and tribulations that come with shooting a sitcom, David has one other problem – he's going to die at the end of the season. How? That remains to be seen. Why? That's another important piece of information that David has yet to figure out. But as he narrates his story from beginning to end, one fact remains -- he will die, in the storage room, with a gun to his head and the sounds of a fake laugh track in his ears.
Will GROOMMATES be a hit? Will he win the hand of the feminist, ex-SWAMBLER turned secretary turned GROOMMATE? Will he get the respect he deserves from the likes of Jennifer John Bradley, the director and Sebastian Windlethorpe III, the producer? Will Andy Corvell, the network head who has never actually been seen, keep GROOMMATES on the air? And finally, will David, in fact, survive this ordeal?
A show not only about show business, but relationships, fame, entertainment and death – BREAK A LEG, the first "adventu-com" -- is a delicious mix of quick wit, adventure and murder -- like a very dangerous I Love Lucy.
Contact Break a Leg
YouTube - Subscribe!
MySpace!
Facebook!
History was made Saturday night with the first annual
Streamy Awards
show held at the Wadsworth Theatre in Los Angeles. A sold-out crowd of over 1300 guests gathered for the gala event to honor the best web series and talent from 2008.
The big winners of the night were
Dr. Horrible's Sing-Along Blog
and
The Guild
and both Joss Whedon and Felicia Day provided moving acceptance speeches that inspired the audience and legitimized the art and craft of the independent web series producer.
Day called herself, "a square peg and I've been trying to fit into a round Hollywood hole for a very long time" and thanked all the Hollywood establishment for beating her down and forcing her to pick up a pen and write her own web series. Whedon referred to himself as "the establishment guy" noting that while the television industry is in a funky state, web television is on the rise and web series producers are the pioneers "of what's going to be not just the new media, but
the media."


Tubefilter's Marc Hustvedt noted that,"
For the thousands of people who tuned in to the live stream of the show, they may not have realized they were a part of history, watching the first ever professionally produced awards show live streamed to the internet. Viewers from all over the world watched, without any distribution restrictions, and shared the play-by-play with constant flow of tweets and updates."
Original episodic web television has grown up in a short time and is now recognized as a respected and legitimate art form. The Streamy Awards has set a new precedent and Jamison Tilsner said it best in post today that the
Streamy Award winners celebrated the arrival of open entertainment
, "The list of artists below represents the unique, outstanding, commercially viable entertainment industry that's thriving on a totally open medium with limitless possibilities. The Streamy Awards Ceremony highlighted the new power dynamic in the entertainment industry within which creators, studios, agents, guilds and advertisers have begun to operate."
Congratulations to all the award winners, nominees, the organizers
Tubefilter
,
Tilzy.tv
,
NewTeeVee
and all the sponsors!
Here's the official list compliments of
Tubefilter News
:
The Official Winners of the 1st Annual Streamy Awards - March 28, 2009
Back stage coverage of
1st Annual Streamy Awards | 12seconds.tv (beta)
:
Felicia Day by
TheBuiBrothers.com
Neil Patrick Harris by
WireImage.com
Stay tuned for more StreamyAwards coverage in the coming days.
Saturday, March 28, 2009
Videoconferencing technology has been around for a long time with early systems consisting of two closed-circuit television systems connected via cable. Scientists and engineers at Bell Telephone Laboratories pioneered in the development of television and, , demonstrated the first intercity TV transmission over wire with Herbert Hoover, then Secretary of Commerce, who made the first visual telephone call in 1927. Some other early examples are the German network set up between 1938 and 1940, and the British GPO lines at the same period. Bell Labs had a number of prototype
PicturePhones
which they first introduced in 1956. Most were one-way transmissions of picture and sound over telephone lines.
It wasn't until the 1964 World's Fair that the devices debuted to the public. Visitors to the exhibit used Picturephones, that transmitted voice and image between two nearby booths. Years later in 1970, AT&T introduced the Picturephone but it was still impractical and expensive and a commercial failure when first offered to consumers ($160/month for each fixed end-point). It wasn't until the 1980's when digital networks were deployed in the corporate sector and video compression standards were set that equipment manufacturers were able to deploy the expensive videoconferencing system into into the business sectors.
With the rise of IP networking it gave rise to desktop videoconferencing, or webcam conferencing with
CU-SeeMe
and
Microsoft Netmeeting
as well-known predecessors to
Skype
.
Today, this "immersive experience" has come full circle aided by the big push by by
Cisco TelePresence
technology into the mainstream. Telepresence technology is essentially a true high definition videoconferencing experience without all the distractions and numerous technical difficulties that generally plagues videoconferencing. The Telepresence room environment makes you to feel as if those you are conferencing with at the remote sites are actually sitting in the same room, with a life-like scale, movement and presence. Telepresence is defined as a real-life experience.
Tele - far off or at a distance
Presence - being present
Sagee Ben-Zedeff
of
Video over Enterprise
says, "All telepresence systems aim to provide convincing stimuli, such that the user will perceive no difference between physical and virtual presence. In fact, even before they were known as "telepresence systems" most of the modern communication systems were trying to preserve some sense of telepresence (for instance, "talking to someone" on the telephone)."
These systems are not priced for the consumer market with the average cost of Cisco's TelePresence System 3200 at $340,000 per end point. Bandwidth also comes as premium with Cisco bandwidth requirements at 3-9 Mbps at 720p and 9-12 Mbps at 1080p for IP QoS (Quality of Service) connections.
While Cisco is a household name other companies like
HP Halo
,
LifeSize,
Tandberg
,
Polycom
and notable smaller players,
Teliris
and
Telanetix
have their own Telepresence systems. I recently had the opportunity to see a demonstration of the
Tandberg Telepresence T3
by Richard Grace of Tandberg at their Bay Area Executive Briefing Center. I was impressed by the quality, the room design and interoperability with non-telepresence systems.
Michael Brandofino, president and CEO of
Glowpoint
, a provider of managed video communications services says that there's "a perfect storm" for the future growth of telepresence. He notes that, "worldwide revenue opportunity for telepresence is projected to be $5 billion (U.S.) by 2011, with the largest portion of the revenue ($3.8 billion) driven by network and managed service revenues." He identified Cisco's huge marketing campaign as one of the key drivers along with companies globalizing and todays workforce becoming more comfortable with the technology.
About TANDBERG
TANDBERG is the leading global provider of telepresence, high-definition video conferencing and mobile video products and services with dual headquarters in New York and Norway. TANDBERG designs, develops and markets systems and software for video, voice and data. The company provides sales, support and value-added services in more than 90 countries worldwide. TANDBERG is publicly traded on the Oslo Stock Exchange under the ticker TAA.OL. Please visit
www.tandberg.com
for more information.
Related:
Thursday, March 26, 2009
There's still a few days left to vote for the
Audience Choice award
at the first-annual
The Streamy Awards
. Obama Girl recorded this special public service announcement urging you to support web television and vote now. You can vote once a day until Saturday when the winner is announced at the awards ceremony that evening in Los Angeles.
Monday, March 23, 2009
This second weekly review highlights more of the news from this past week related to online video, streaming, content delivery and industry shakers and movers.
March 16, 2009
Voodoo Chile: Pandora lands on Vudu set-top box | last100
VUDU soon to add PC-streaming feature : Boy Genius Report
Jimmy Fallon speaks geek on 'Late Night' - Los Angeles Times
Trial and Error - Jimmy Fallon = 4,000 New Twitter Followers - TVWeek - Blogs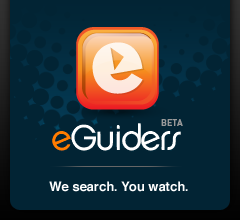 eGuiders > Whats-really-going-on-with-hollywoods-fight-over-new-media-money
AnySource Raises $3.2M for Web Vid on TV
Hearst Assembles Digital Posse
Hearst today
named
George Kliavkoff executive VP and deputy group head of its entertainment and syndication division.
Cisco Preens on TelePresence - Bits Blog - NYTimes.com
- Someone call the folks at Guinness World Records. Cisco Systems may have broken the record for simultaneous video conferences. On Monday, Cisco held a video conference for the ages as it announced a
new server
product in 14 different locations around the globe. John Chambers, Cisco's chief executive, directed the affair from the company's headquarters in San Jose, Calif., while other people tuned in from San Francisco, Boston, London and elsewhere. Cisco hoped the virtual gig would showcase both the powers of its new servers and its TelePresence video conferencing technology, but it seemed like the company may have left cynical reporters with an unintended impression.
March 17, 2009
Detailing Netflix's Streaming Costs: Average Movie Costs Five Cents To Deliver | The Business Of Online Video
While Netflix is not yet giving out a lot of details on their costs associated with their streaming video service, they have given out enough data for us to have a pretty good idea of their costs when it comes to their streaming delivery costs for the XBOX 360 and other devices. Here's what we do and don't know and how it all breaks down.
We know that the average encoding rate for video streamed to the XBOX 360 is about 2000Kbps. That means one person watching a two hour movie would transfer roughly 1.8GB of data. For high definition movies, the average encoding bitrate is around 3200Kbps and one user would transfer about 3GB of data. Based on the high volume of movies Netlfix is doing each month, they are getting a very good rate in the market. I estimate they are paying on average about $0.03 per GB delivered across Limelight and Level 3 and potentially have even a slightly lower rate.
Based on the three cents per GB assumption, that means it would cost Netflix about $0.06 to deliver one SD movie and $0.09 to deliver one HD movie. Those numbers would be about 25% lower if the length of the movie were ninety minutes instead of two hours. It would also be a little lower or higher depending on the exact bitrate since some movies are streamed higher and some lower and Netflix only has about 400 movies available in HD. Taking all that into consideration the average cost to Netflix to stream to the XBOX 360 is about five cents per movie. Streaming to the PC is a lot cheaper, about half that cost, as the bitrates are much lower. (more...)

Will Video for Food » The Hidden Layer of Online-Video
IMDB and You, the Filmmaker
- What IMDB, and sister sites Amazon and Without A Box have planned for filmmakers
IMDb: one-button streaming for all films | News | TechRadar UK
March 18, 2009
Contentinople - Sam Baltrusis - Seth MacFarlane Joins Hulu's 'Evil Plot'
YouTube Hits 100 Million - eMarketer
- But is it invincible?
March 19, 2009
Cisco Announces Intent to Acquire Pure Digital Technologies, Makers of Flip VideoTM -> News@Cisco
MediaPost Publications Panel: Mobile TV Execs Embrace Hybrid Revenue Model 03/20/2009
If big media companies have their way, business models for mobile media will look a lot more like those for broadcast and cable TV than the information-wants-to-be-free world of the Web. That was the prevailing--if unsurprising--view among a panel of mobile executives gathered at the Media Summit New York Thursday to discuss the "The Mobile Platform 2.0: Establishing the Personalized Video, Music, and Communications Experience."
MediaPost Publications Streamed Video Advertising OK, But Expected To Be Free 03/19/2009
Since 2006 monitoring the digital video landscape, the Ipsos MediaCT's MOTION syndicated program currently provides data on a number of ways consumers can access their preferred video entertainment, with the aim of understanding the impact streaming and downloading has had on traditional viewing option
Contentinople - Ryan Lawler - Dauman: Consumers Not Cutting the Cord
NEW YORK -- Media Summit -CEO Phillippe Dauman says his company is not seeing lower subscription rates for paid TV, despite reports of consumers foregoing cable services for broadband video. At a keynote interview with
Businessweek
L.A. Bureau Chief Ron Grover last night, Dauman called cord cutting a "pretty dramatic step" that "very few people" would do. "We're not seeing it. We know what the subscriber base is out there, because we receive affiliate fees based on subscribers. And the subscriber base is growing," Dauman said, when Grover asked about the possibility that Viacom's business could be impacted by fewer paid-TV subscribers.
Flypaper.tv » Blog Archive » Media Summit: Monetizing Online Video
Results of ethnographic and quantitative studies on how consumers react to online video showed that consumer experience is at the very core of monetization. Ms. Shatto isolated four trends to consider:
PUT IT ONLINE: "We found that people know there is a lot of video online out there, and their expectation is that everything that's on broadcast is online. This is not the case, so the implication is that if you are making content for broadcast, start thinking about how to work through the rights of being able to carry that video content from the large screen to the small screen."
MAKE IT A SEAMLESS EXPERIENCE: "Decidedly a US phenomena, consumers looooove their big TV sets and looove watching television from the couch with a bag of cheetos. The experience is different when watching on a small screen; cuddling up to laptop in bed is not the same. So we need to work on making the experience more pleasurable, more like the 'big TV experience' they know and love."
MAKE IT EASY TO FIND: Search and discovery is still a big problem. "Consumers can't find what they are looking for. " To this point Federico Grosso nodded in approval, as this is precisely the area of expertise of Blinkx, the leader of online video search and experience.
DON'T OVERKILL WITH ADS, & MAKE THEM CREATIVE "Consumers complain about seeing the same ad repeated over and over within the same viewing session. There is more personal effort in watching a show online, therefore, if they see a bad ad (or one that has no "delight", or not as creative) then its doubly as bothersome. An ad is far more irritating online if it is bad, just as it is far more pleasurable online if it is good". This phenomenon can be attributed to the intimate nature of the online experience.
March 20, 2009
Is Cisco really going to take on Apple? Not quite. | Between the Lines | ZDNet.com
Web Video Cannot Succeed Until TV-Style Advertising Revenue Arrives | Money Is Key
Money is key. It's a shame that is the case but true nevertheless. And this adage is having a direct influence on the online video sector - from why YouTube is constantly engaged in battle with copyright holders to why Hulu no longer supports Boxee.
If You Hate the Twitter Fad… | Online Video Watch
Due to time constraints I skipped the weekly review last week but this weeks installment highlights some of the big news from
SXSW
related to online video, streaming and distribution. South by Southwest (SXSW, Inc.) is a private company based in Austin, Texas, dedicated to building and delivering conference and festival events for entertainment and related media industry professionals. Since 1987, SXSW has produced the internationally recognized Music and Media Conference & Festival.
In 1994 as the entertainment business adjusted to issues of future growth and development, SXSW added conferences and festivals for the film industry (SXSW Film) as well as for the blossoming interactive media (SXSW Interactive Festival). Now three industry events converge in Austin during a Texas-sized week, mirroring the ever increasing convergence of entertainment/media outlets.
The SXSW Interactive Sessions ran from March 13-17 and consisted of panels, keynotes, core conversations and new product announcements. View the full schedule
here
.
SXSW: Web Video Isn't Killing TV - Digits - WSJ
While the popularity of online video skyrockets, a panel of comedians and technology executives cautioned that the content is still a long way from destroying traditional TV. That's not to say that Web video isn't changing the way TV actors and writers think about their jobs, they noted in a panel at the South by Southwest Interactive Conference in Austin, Texas, this weekend. The panel — which highlighted the role comedy plays in driving Web hits — quickly expanded to assess the success and influence of online-only content in general.
Web Comedy Vs. TV Comedy: The SXSW Showdown! « NewTeeVee
To launch his SXSW panel, "Comedy on Television and the Web," moderator Ricky Van Veen of CollegeHumor.com opened with a provocative but arguable point: Unlike previous technologies, humor and not porn is driving the adoption of online video. What followed was a smart and (yes) funny conversation between leaders in web-based comedy and a couple luminaries in televised humor pondering how large web comedy can become compared with TV, and how the two mediums will influence each other. From the online world were panelists Van Veen, Keith Richman of Break Media, and Avner Ronen of Boxee; Meredith Scardino, staff writer for The Colbert Report, and B.J. Novak, a star and writer for the U.S. version of The Office represented for old teevee. Here are some of my other favorite highlights, arranged as a series of questions (sometimes posed by the audience or panel, and sometimes by me)
DVDs Still Crushing Digital Distribution (AAPL, NFLX)
Filmmaker Spurlock: Digital distribution revenues are 'pathetic' | Webware - CNET
AUSTIN, Texas--The Internet and the rise of online video have meant a plethora of new options for independent filmmakers. But,
as has been well-publicized
, the money just isn't there yet. A panel at the
South by Southwest
Interactive Festival on Monday highlighted that this is an extremely contentious issue.
"Digital distribution is not some magic bullet," said panelist Gary Hustwit on the success of his documentary "Helvetica," in front of a packed room of audience members that came from both SXSWi and its sister festival, SXSW Film. "It's not that because the film is available digitally it does well. It's because you do the work...because of that exposure, it did well."
In spite of widespread blog speculation that DVDs are dying and that digital downloads and streams will replace the physical medium in due time, filmmakers say that from the creative side, relying on these outlets--iTunes, Amazon, Hulu, Joost, and SnagFilms, represented on the panel by CEO Rick Allen--simply is not profitable yet. In fact, in many cases, sales and revenue numbers are kept on the down-low. Morgan Spurlock, the documentarian behind "Super Size Me" and "Where In The World Is Osama bin Laden?," put it bluntly. "The reason numbers aren't released (for digital distribution revenues) is because the numbers are pathetic," he said. "The numbers are sadly low in comparison to what we expect from film and television."
"If you're looking to pay your rent, not so much, if you're looking to pay your phone bill, you have a great chance," Spurlock continued. "It's getting to a point where it's down the road from being profitable, but we're just not at that point yet."
Hulu Reveals Marketing Plans at SXSW - TVWeek - News
By
Daisy Whitney
Building on its Super Bowl advertising momentum, online video destination Hulu plans to launch another network prime-time ad for its site later this week on NBC and Fox.

At the South by Southwest festival in Austin, Eric Feng, senior VP and chief technical officer at Hulu, said the spot will premiere Thursday night. He'll preview the spot at his speech at the festival tomorrow, Mr. Feng told TelevisionWeek.
The new ad is part of a broader marketing campaign for Hulu that began at the Super Bowl when the site ran its first national prime-time ad, which featured Alec Baldwin of NBC's "30 Rock." Then in late February, Hulu ran a second prime-time spot on NBC and Fox starring "Dollhouse" star Eliza Dushku. The goal is to broaden the reach of the site and to build awareness of Hulu as a site to watch TV shows and films online, he said.
Mr. Feng also said Hulu will be experimenting with additional interactive advertising formats later this year. "It's all about efficiency and effectiveness and we want to be an engaging place for advertisers and users," he said.

TubeMogul Blog » TubeMogul Wins SXSW BizSpark Accelerator Contest
SXSW event gives startups a place to pitch
Microsoft BizSpark Accelerator testing ground for 20 young companies
By Lilly Rockwell AMERICAN-STATESMAN STAFF
Tuesday, March 17, 2009
Brandon Wiley had only two minutes on Monday to explain what his startup company Ringlight does, how it is supposed to make money, and how it's different from competitors. And it was all in front of a Web-savvy audience of South By Southwest Interactive Conference and Festival attendees and a panel of three critical judges. After telling the judges that Ringlight allows people to access files on their desktop remotely with no limits on file size, Wiley was given some no-nonsense advice."There's a lot of big players out there solving this problem in very sophisticated ways," said Don Dodge, who works for Microsoft Corp. and is a veteran of five startups including Napster. "I hope you focus on something that is unique and a market that cares about it that won't go to the big players."
Wiley was part of a new daylong event at South By Southwest Interactive called the Microsoft BizSpark Accelerator. The Accelerator allows startups to showcase their products and services in front of a live audience and panel of judges made up mostly of seasoned entrepreneurs, venture capitalists and even well-known tech blogger Robert Scoble, who recently left his job working for Fast Company Magazine to work at San Antonio-based Rackspace Hosting Inc., a Web-hosting company.
Brett Wilson, co-founder and CEO of TubeMogul, won in the online video-related technologies division at the Microsoft BizSpark Accelerator on Monday during South by Southwest Interactive.
Online video-related technologies: Emeryville, Calif.-based TubeMogul is an online video analytics and distribution company that provides independent information about video performance on the Internet.
Video: SXSW Takes a Serious Turn - TVWeek - News
Daisy Whitney's New Media Minute
Even the notorious fun-loving conference South by Southwest couldn't escape the specter of the economy. Rather than sleep late and skip panels in favor of parties, South by Southwest Interactive attendees hit the show floor in search of advertising partners, distribution deals and new sources of revenue. Daisy Whitney's New Media Minute report from Austin features interviews with Web stars Zadi Diaz and Alex Albrecht as well as executives at Hulu and Digitas.
Mogulus Blog » Blog Archive » Steve Garfield Talks About Mogulus on PBS
Saturday, March 21, 2009
This past week Andy Plesser, Executive Producer and Founder of the
Beet.TV
announced the launch of
BeetMedicine.TV
, a new video blog about women's health. The series offers viewers the opportunity to learn about medicine through a series of unique interviews with prominent physicians from the nation's leading medical institutions and private practices. The medical and health category is one of the fastest growing in video blogging Plesser said, emphasizing that they are not providing medical advice but hopes it will be a valued guide to understanding disease.
The principal focus
of BeetMedicine.TV is on women's health, with extensive coverage of breast and ovarian cancers as well cardiovascular disease, aging, stress and eating disorders. The program presents both existing therapies and new emerging technologies and treatments.
The production design of the new show is an upgrade to the existing Beet.TV video blog which features video interviews with digital media and technology executives. The BeetMedicine.TV videos are shot with a HD camera and presented as 16:9 letterbox with the subjects against in a clean white background. Plesser acknowledged a special thanks to David Kavanaugh, videographer/editor, Eric Bross, designer, and Bob Salpeter, who created the new logo.
This video features Alison Jacoby, MD from UCSF who describes how she uses a robotic device to remove uterine fibroids.
Here's the post
on BeetMedicine.
Johnson & Johnson
, the sponsor of the video blog and a post-roll J&J produced health segment follows each episode. The project is led by
Peter Pressman, MD
, a noted Manhattan Surgical Oncologist who specializes in the treatment of breast cancer and author of the
Complete Guide to Breast Cancer
, who provides text annotation on the blog and serves as medical adviser to the blog and conducts most of the interviews.
Congratulations to Andy and Beet.TV for their new online video venture and for focusing on this very important category of women's health.
About BeetMedicine.TV and Andy Plesser
BeetMedicine.TV is produced by Beet Media, LLC, a New York-based company which publishes
Beet.TV
, a video blog about digital media and technology. The company was founded in 2006 by Andy Plesser. The company also produces videos for companies and provides
consulting services
. Plesser is also the founder of
Plesser Holland Associates
, a Manhattan public relations firm. His wife
Kathy Plesser, MD
is New York City radiologist who specializes in women's imaging. Related: