I had started each of these news items as separate posts last week but I combined them all into this single post as weekly review. We all know the financial situation has put start-ups on shaky ground with a number of them already closing their doors. But the online video world continues to innovate and invest in new technologies for content creation, delivery, syndication and distribution. New online video players were introduced almost every day last week by the major players in the industry. Here's a sort list run down of the significant announcements from the previous week.
On Monday, October 13th
Brightcove introduced Brightcove 3
, their new online video publishing platform. Andy Plesser shared this video on
Beet.TV
of Jeremy Allaire, Brightcove Chairman and CEO, who demonstrates the new platform. Andy wrote,
"For this interview, we have published the video in the new Brightcove 3 environment. Check out full screen to see how well the player works. It uses a new kind of dynamic delivery which adjusts the bitrate to the viewers' bandwidth."
- from
Beet.TV: Brightcove Unveils New Video Pubishing Platform with New Service...for Large and Small Video Publishers
"Video has gone from being a consumer-driven entertainment experience on the Web to being a basic feature of any professional website across all media and corporate sectors," said Jeremy Allaire, Brightcove chairman and chief executive officer. "While online video is becoming ubiquitous, one size does not fit all. Built as an extensible SaaS application, Brightcove 3 provides tremendous flexibility to online publishers to meet the needs of the full spectrum of different end-user scenarios."
- from
Brightcove 3 Transforms the Business of Online Video Brightcove Press Releases
What's significant in the Brightcove 3 release is a scaled offering and tiered pricing structure for small and medium-sized companies, something they've have been criticized for which has been a barrier for by the smaller enterprise customers.
Mark Robertson
close
Author: Mark Robertson
Name: Mark Robertson
Email: mark@reelseo.com
Site: http://www.reelseo.com/about/mark/

About: Mark Robertson is the creator and Publisher of ReelSEO.com. Mark has had extensive experience in online marketing, particularly in Search Engine Marketing (SEM) and Search Engine Optimization (SEO). Mark is Director of Search for Freedom Interactive Media and has worked with many newspaper and broadcast stations for optimization online content.
See Authors Posts (850)
has a detailed report that outlines the new areas of functionality along with with customer experiences at:
Brightcove 3 Online Video Publishing Platform for Media | Reel SEO
More reading:
On Tuesday, October 14,
Microsoft made Silverlight 2 available for download to the public and for those who have been using it believe it contains vast improvements. As a competitor to Adobe's Flash Player it's received
good press for it's updated interactive functions and customizable interface for big events like the 2008 Beijing Olympics and the Democratic National Convention.
The
October 13 press release
included some interesting statistics,
"Silverlight adoption continues to grow rapidly, with penetration in some countries approaching 50 percent and a growing ecosystem that includes more than 150 partners and tens of thousands of applications. During the 17 days of the 2008 Olympics Games in Beijing, NBCOlympics.com, powered by Silverlight, had more than 50 million unique visitors, resulting in 1.3 billion page views, 70 million video streams and 600 million minutes of video watched, increasing the average time on the site (from 3 minutes to 27 minutes) and Silverlight market penetration in the U.S. by more than 30 percent. Broadcasters in France (France Televisions SA), the Netherlands (NOS), Russia (Sportbox.ru) and Italy (RAI) also chose Silverlight to deliver Olympics coverage online."
It was an automatic update for clients who already had Silverlight 1 installed and one of teh key advantages is cross browser support of Microsofts .NET Framework for Rich Internet Applications (RIA) and you can read more on the highlights
here
along with a technology preview of the Soyatec project, an open source RIA development environment at:
http://www.eclipse4sl.org
.
Microsoft had recently made headlines last month with the
announcements at IBC
which included playback of H.264 video and its equity stake in Move Networks.
This video from
Streaming Media West
features
Eric Schmidt
, Director of Silverlight Media Evangelism, Microsoft who presents
"how Silverlight enables a host of engaging in-stream and rich media advertising scenarios, allowing advertisers to create compelling, best-of-breed brand experiences on the web."
You can also download the presentation
Integrating Advertising With Microsoft Silverlight
.
More reading: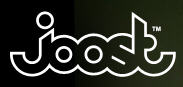 Also on October 14,
Joost
relaunched with a new Flash-based web browser interface with social tools to navigate through it's enormous library of videos and share with friends. The once dominant player in the online video market has fallen out of favor with stiff competition from Hulu, YouTube, Veoh, DailyMotion and many other sites. While Joost has about 46,000 assets or about 8,000 total hours of video it's unclear whether or not it can successfully compete in the crowded field.
There's been much skepticism like that of
Erick Schonfeld
of TechCrunch who
wrote
,
"The Flash site comes almost exactly a year after I wrote a post pointing out that Joost's peer-to-peer software approach would not work and that it would have to switch over to Flash-based video, just like every other Web video service. People don't want to have to launch a new piece of software to watch video on their computers. They want to watch it in their browsers... It took Joost a year, but it has finally realized that the Web is where it's at."
- from
Joost Turns On Its All-Flash Website. Is Anybody Watching?
Also according to
Pete Wylie
,
"
Joost
's player is a straight Hulu rip, no matter what anyone says. It may have one or two features that Hulu doesn't have, but it doesn't have the level of content or real community viewership to touch them there. It got off to a head start and now finds itself behind the game and running out of original ideas. Copying a winning idea after the original one failed is far from exciting or groundbreaking."
- from
Three new video players, but different results - FierceOnlineVideo
More reading:
On Wednesday, October 15, Adobe released
Flash Player 10
, it's ubiquitous online video player for download. With new features and visual performance improvements like native 3D transformation, animation, advanced audio processing, custom filters and effect, advanced text layout and GPU hardware acceleration. The most notable improvement for online video is dynamic streaming which will automatically adjust bitrates of streaming media depending on changing network conditions. It also extends capabilities of its CS4 software suite and an upcoming release of Adobe Media Server will implement dynamic streaming. Read more detailed information in the release notes
here
.Additionally this update addresses
security vulnerabilities
.
This video from
Mike Downey
, Principal Evangelist for Platform Business Development at Adobe Systems was published in May 2008 when t
he first public Adobe Flash Player 10 "Astro" beta had just been released. This video gives a quick overview of some of the big new features.
Liz Gaines of NewTeeVee says,
"Despite new competition from Microsoft's Silverlight, Adobe appears to be adding to its market share. Some 86 percent of online videos viewed in the U.S. in August used Adobe Flash, according to comScore. That's up from 66 percent in November 2007. Adobe attributes its own growth to the expanding market and to new deals with power sites LIKE? DirectTV, MySpace Music, Disney, and Sunday Night Football. Meanwhile, when you combine its Windows Media and Silverlight products, Microsoft has apparently
lost
market share. It had 24 percent U.S. market share last November and now has 13 percent."
- from
Adobe Adds Dynamic Streaming and More to Flash Player « NewTeeVee
.
More reading: