The big news this past week included another misstep by
Facebook with its Terms of Service
, Hulu flexing its online video muscle forcing showdowns with TV.com and Boxee. There was more bad news about the economy yet
Twitter got $35 million
and innovative online video ventures still find funding like Tremor Media with $18 million, OVGuide with $5 million and
online video up 24.3% to 41.6 billion views in 2008.
Here's another collection of that news and more in this installment of the weekly review.
February 15, 2008
Online Video Site Defies Recession - TVWeek - News
- The online video directory site OVGuide.com became one of the first Internet television-related companies to go into the black when it posted a profit in January. That milestone, a vital one for any business, is particularly critical in the midst of a recession, as corporate giants and small startups alike fight for their lives
February 16, 2008
Fred Makes it to Nickelodeon | Tilzy.TV
Fred is the most subscribed-to channel in YouTube's history; he tops Tubemogul's Top 50 with over 188 MILLION views. Last month alone, his shtick saw around 19 million sets of eyeballs. Inanity has reached a pitch not known before: last night, Fred took the stage on Nickelodeon's iCarly. The move highlights Nickelodeon's recognition that cross-pollination in similarly annoying videos can't hurt.
Does Apple Have A Blind Spot About Flash? (AAPL, ADBE

) - I think the news that Flash is coming to smartphones over the next year is a big deal. Most of the rich media experiences I have on the web are in Flash. YouTube's success had a lot to do with its choice of Flash for its video player. Now almost every video site on the web uses a Flash video player. The same is true of audio. It used to be that when you wanted to listen to streaming audio, you had to use Windows Media Player, the Real player, or a link to iTunes. But all that's gone, thanks again to Flash. Whether it'sLast.fm, Pandora, most radio station Web streams, or hypemachine, you are listening via Flash..
DVD Doomsday in Hollywood (TWX, DIS) - Movie moguls and studio bosses are starting to really worry aboutfalling DVD revenues, even if they are publicly blaming the slowing growth on the overall economic blues. On TheWrap, Nicole Laporte says that the film industry is starting to feel the tremors of a seismic shift in the business, and the worries extend even to labor issues with SAG, whose members will be looking for a bigger slice of web revenues if DVD loot slows
February 17, 2008
A Billion Internet Users, and Counting - eMarketer

(Growing and growing and growing and...)

The moment when the Internet passed 1 million users is veiled in history. The truth is, whenever it happened, no one was counting—or even had the means to do so. But according to the "Internet Growth Survey" from MIT, there were 1 million hosts (defined as either a computer or IP address) in 1995. At the time, it was estimated that the Internet was doubling in size every year, so there would be over 1 billion users in 2005. That timeline proved overly optimistic. But according to the comScore World Metrix audience measurement service, the Internet surpassed 1 billion visitors in December 2008.
"Surpassing 1 billion global users is a significant landmark in the history of the Internet," said Magid Abraham, comScore CEO, in a statement. "It is a monument to the increasingly unified global community in which we live and reminds us that the world truly is becoming more flat."
Nokia and Skype Partnering in Mobile - Skype Blogs - Greetings from the Mobile World Congress in Barcelona. I'm excited to announce a major strategic partnership between Nokia and Skype. It's a meeting of two great innovators and two great brands – the world's largest and most distinctive mobile manufacturer, and the world's leading communications software company. Together, we're going to develop and deliver a great mobile Skype experience that meets the needs of our many users who are also Nokia customers. It will also bring Skype to new mobile users in both developed and emerging markets.
Ustream Launches Watershed, A Pay-As-You-Go Live Streaming Service For Enterprises - Live video streaming service Ustream
is rolling out a white-label service today called Watershed for Websites and businesses that want to broadcast their own live streams. Watershed comes with a lot of extra management capabilities like the ability to customize the player, add a logo, turn on features like chat, polling, picture-in-picture video chat, Twitter integration, analytics and more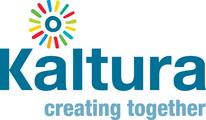 AlwaysOn Selects Kaltura to Power Video on Its New AlwaysOn Network Website - The Newly Designed AlwaysOn Website Includes Videos From the Company's Leading Industry Events and Other Current News Stories -- All Displayed Using Kaltura's Open Source Video Platform
February 18, 2008
Boxee
Hulu Cuts Off CBS's TV.com, Rivalry Heats Up (NWS, GE, CBS)
MediaPost Publications New Metrics For Success In Video Marketing 02/18/2009

- Video marketing is a big field encompassing many kinds of video presentation, including branded videos, pre-roll and interstitial advertisements, and product demonstrations. Increasingly, budgets are shifting to this (relatively) new category. In part, this is due to a growing recognition among media planners that video marketing can deliver cost-effective and high-bar results. But what are these results, and how are they best measured?



Can Hulu Hold Off TV.com After NBC and Fox Deals Expire? - Advertising Age - Digita

l - And Everyone Else Gunning for It When Exclusive NBC and Fox Deals Expire? (AdAge.com) — When NBC Universal and News Corp. created Hulu, they gave the video portal a valuable but short-term asset: exclusive rights to distribute NBC and Fox shows outside of the media giants' own websites.
CBS: Things Are Bad, But We Can Pay Our Bills; Dividend Slashed — CBS had a lousy fourth quarter, but that's no news: Wall Street expected that, and Les Moonves and company met revenue expectations while beating earnings. — The real news: The company is trying to resolve a looming debt problem by slashing its dividend.
Comcast's Customers Give The Cable Guy the Boot — Even in the worst of times, people are supposed to hold their TVs close to their hearts: Turn off the heat? Sure. But don't you dare take my cable away. — So this can't be good: Cable giant Comcast (CMCSA) turned in a fourth-quarter report card …
February 19, 2008
Tremor Media Raises $18 Million Further Validating Broadband Video's Impact
-
Tremor Media announced
this morning that it has raised a Series C round of $18 million, led by Meritech Capital Partners, with participation from existing investors Canaan Partners, Masthead Venture Partners and European Founders Fund. Tremor has now raised nearly $40 million to date. Tremor's CEO Jason Glickman gave me a short update on the company yesterday and a little more background on the financing.Tremor believes it is now the largest video ad network, with 1,400 publishing partners aggregating 137 million unique visitors per month.
MediaPost Publications Next New Networks Launches Music Network 02/19/2009
Web TV network creator Next New Networks today is expected to unveil a new online network for musical artists and groups to showcase videos created on a shoestring budget.

$99 Music Videos will attempt to give musicians and filmmakers the opportunity to produce and broadcast high-quality original music videos for no more than $99."We wanted to find a way to be useful to the musicians and their fans," said Tim Shey, co-founder and head of entertainment at Next New Networks. "And while there are others ways to experience this content online, we have the advantage of dedicating ourselves to it entirely.

Streamingmedia.com: Choosing a Camera for Online Video Production
High-quality video starts at the source, and today's camcorders offer more options than ever to help you capture a first-class image. But with choices comes confusion; here are five questions to ask that can help you pick the camcorder that's right for you.
February 20, 2008
CBS: "Well Within Rights" to Stream Hulu Content on TV.com | Digital Media

Wire
New York - CBS (NYSE: CBS) has asserted that it is "well within its rights" to stream content from the Hulu joint venture between News Corp. (NYSE: NWS) and NBC Universal (NYSE: GE) on its own TV.com website, responding to Hulu's assertion that contractual rights led to the removal of Hulu


CBS Responds To Hulu In Equally Terse Terms: 'Well Within Rights' | paidContent.org
PaidContent speculates
that the TV.com dispute might have been over the rights to display CBS videos on Hulu. Meanwhile, the Wall Street Journal reports today that cable companies are considering
launching their own streaming video services
as a value added proposition for subscribers.
Netflix CEO alludes to streaming-only pricing by next year - Engadget HD
Considering that we've already
heard
whispers of price premiums for
streaming content
, we suppose rumors of a dedicated streaming tier aren't that far fetched. In a recent report from
Bloomberg
,
Netflix
Chief Executive Officer Reed Hastings was quoted as saying that by 2010 (that's next year, y'all), consumers may be able to opt for a streaming-only package that would provide access to Watch Instantly content alone. Reed realizes that in order to maintain its current level of success, it has to "nail" the streaming aspect. No doubt, we certainly envision the streaming portion becoming more popular in the coming years, particularly if it can strong-arm studios into providing new releases for download. Sadly, he didn't talk pricing, but Netflix never has been one to gouge its subscribers, and we get the feeling it wouldn't just start on a whim in 2010. [Via
Yahoo! Tech
]
thePlatform to Power Comcast's Online Video for Cable « NewTeeVee
Cable operators are in cahoots with the networks to provide an online video extension to their cable subscriptions, was the overnight word from the Wall Street Journal, as we
mentioned
this morning. But where the WSJ quoted anonymous sources, now Comcast (s cmcsa )subsidiary, thePlatform is saying publicly that it will provide the video infrastructure for the project.
Netflix
Instructional videos and SEO advantages – the Howcast interview - ReelSEO
- In our continuing series on marketing with instructional videos and how-to video websites, ReelSEO's Grant Crowell interviews
Sanjay Raman
, Co-Founder and Vice President of Product Development for
Howcast
. Sanjay talks with Grant about the special SEO benefit with instructional videos, and some special tips for how to present your "how to" video content.
'Watchmen' Easter Eggs on 'Kyle Piccolo' are Innovative, Awesome | Tilzy.TV
Fonomo. Free Video Chat, Conferencing & Webcams. Easy, Simple, and Free!