Thanks to an innovative new cell phone streaming service called
Qik
- a product of Santa Clara, Calif. start-up
Visivo Communications
,
the revolution will be televised, on the web... from your cell phone.
Similar to Kyte.tv, Justin.tv and Seesmic, this "little piece of software enables you to stream videos directly from your phone to the Web."
Lisa Gaines, of NewTeeVee, wrote about it last week in her post,
One to Watch: Qik Live Video
and
Robert Scoble is going ga-ga
over this next new killer app -
live video streaming from mobile to web
. It's definitely the real deal and you can see for yourself in this
demo Scoble created with his producer Rocky
.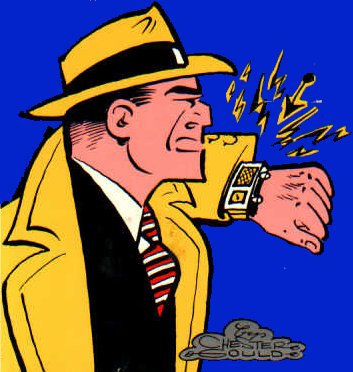 Mash this up with Twitter and you can imagine the endless lifecasting possibilities. Your cell phone can become a live broadcast channel. This goes way beyond the Dick Tracy wrist phone and it's created quite a buzz in the UK and Germany according to
Techcrunch.

To get started you need to sign up on the web site and have one of the supported Nokia 560 smart phones with an unlimited plan. You can view the
Qik FAQ
page for more information. The video is not that high quality since it's coming from a cell phone but I'm sure it will improve over time.